The race between Mac D'Alessandro and Rep. Stephen Lynch in the 9th Congressional always had the potential to go negative. Mac's campaign was always at its core about seeking a progressive alternative to Stephen Lynch's "independent" record – or as some progressives view it "DINO" record.
At first D'Alessandro tried delivering that message with upbeat ads about him being an positive alternative to Lynch. We saw this with his apple-inspired "I'm a Mac" ad.
But as the race comes down to the final few days D'Alessandro's campaign has gone sharply negative. Mac now has a gray anti-Lynch web site that goes after Lynch in the rawest terms possible, declaring "Stephen Lynch's Bad Votes Have Hurt Our Community".
And now most recently, the D'Alessandro campaign has been mailing out an over the top flier comparing Stephen Lynch to Benedict Arnold. (h/t lmt politics, and universal hub)
[section_spacer]
Lynch Avoiding Debates
Maybe it has something to do with the fact that Lynch has been carefully avoiding debates with D'Alessandro. D'Alessandro really needs a forum to engage Lynch on the issues – and all through the campaign Lynch has successfully denied it to him.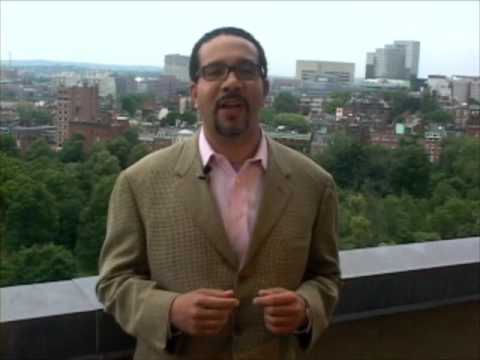 I'm a Mac ad
He was able to corner Lynch into a short televised debate on Jon Keller's At Large. It wasn't enough time, and D'Alessandro didn't score the home run he needed.
This past Wednesday Lynch didn't make it to a Candidate's Forum at NewBridge on the Charles in Dedham – citing a prior commitment. It would have been a great opportunity for D'Alessandro ask Lynch about some controversial votes. But without Lynch, there was little media attention and Lynch quietly dodged another debate venue.
Conor Yunits of MassBeacon fame is working with the Lynch campaign and contacted us to let us know there will still be two debates:
There is a second debate scheduled Thursday night on Greater Boston with Emily Rooney, and a forum Thursday afternoon in Norwood.
The event in Norwood may be something that is being organized by the Norwood Council On Aging, but I can't find any specific information on it. I can't find reference to an appearance by Lynch and D'Alessandro on Emily Rooney's show.
D'Alessandro got a really nice endorsement from the Globe this weekend, but perhaps this was too little too late. He really could have used some articles earlier in the season taking Lynch to task for avoiding debates.
D'Alessandro has so far been unable to generate the kind of heat behind his campaign that would have forced Lynch to show up at debates to answer Mac. And perhaps it is this frustration that is causing Mac to go negative at the end of the race.